Life in the Kindred House
Private and semi-private rooms available.
Consistent caregivers who are familiar with the personal needs and routines of our elders.
Spontaneous activities make daily life interesting and meaningful.
Elders choose for themselves when to get up, eat their meals and go to bed.
Elders help develop the menus and are able to make special food or snack requests.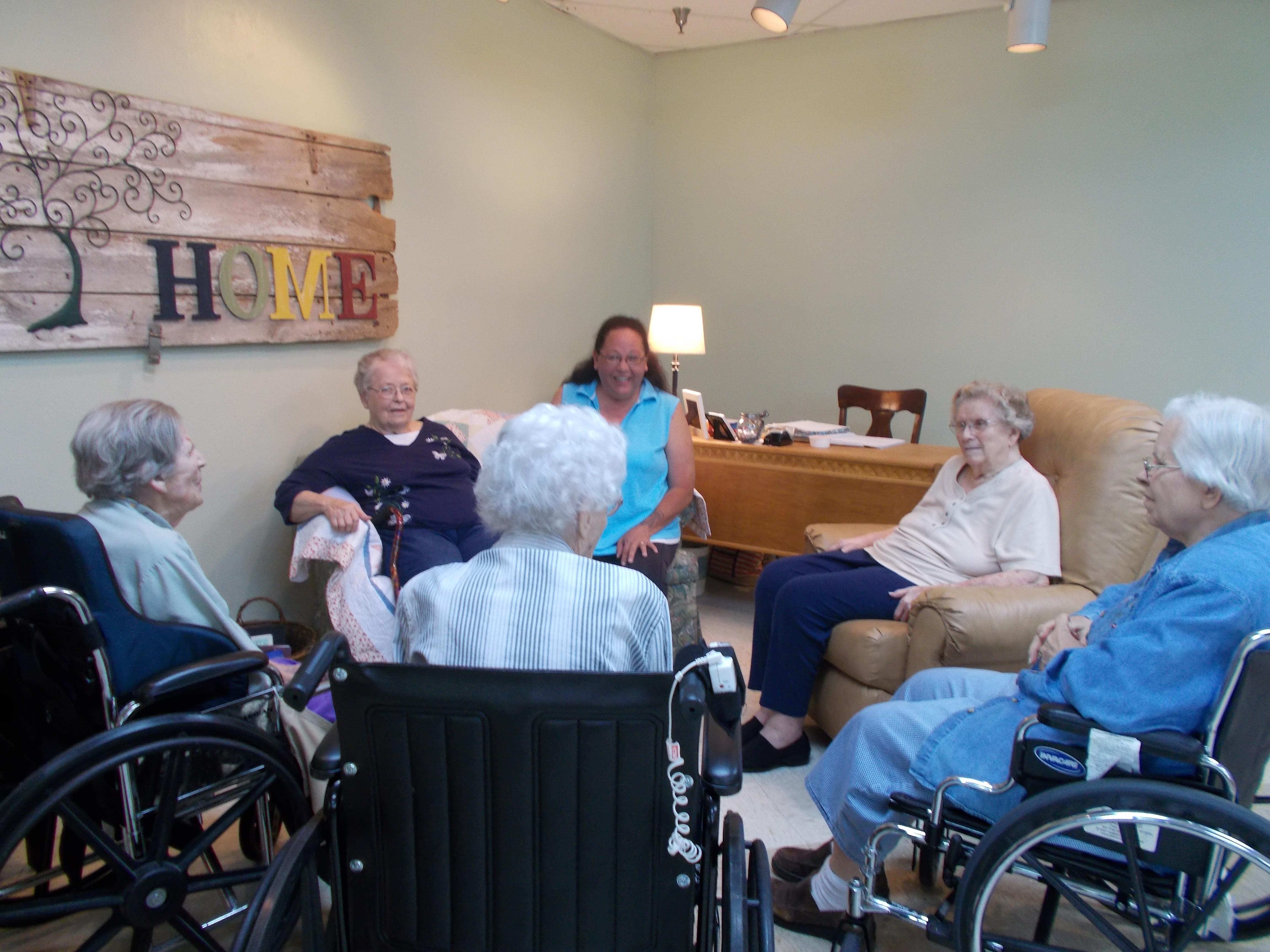 PREPARING FOR THANKSGIVING 2015
https://leonardvillenh.org/wp-content/themes/osmosis/osmosis/images/empty/thumbnail.jpg
150
150
Leonardville Nursing Home
Leonardville Nursing Home
https://leonardvillenh.org/wp-content/themes/osmosis/osmosis/images/empty/thumbnail.jpg
Elders in Kindred House preparing for Thanksgiving
read more
PREPARING FOR THANKSGIVING 2015
https://leonardvillenh.org/wp-content/themes/osmosis/osmosis/images/empty/thumbnail.jpg
150
150
Leonardville Nursing Home
Leonardville Nursing Home
https://leonardvillenh.org/wp-content/themes/osmosis/osmosis/images/empty/thumbnail.jpg
Elders in Kindred House preparing for Thanksgiving
read more